Cardio Kickboxing Bootcamp
THE BEST WAY TO GET IN SHAPE!
FITNESS CLASSES IN BILLERICA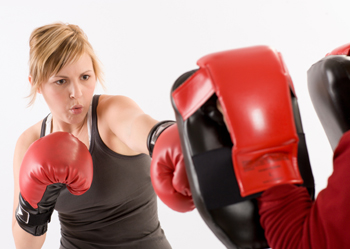 GET INTO INCREDIBLE SHAPE FAST WITH ULTIMATE CARDIO KICKBOXING BOOTCAMP!
OUR ROUTINE IS EASY TO LEARN AND GETS YOU IN SHAPE FASTER THAN YOU THOUGHT POSSIBLE!
BURN FAT
TONE UP
INCREASE STAMINA
GAIN FLEXIBILITY
LEARN NUTRITION GUIDLINES
LEARN SELF DEFENSE
GET INTO THE BEST SHAPE OF YOUR LIFE
"Exercising is one of my favorite things to do. I have been a member of several gyms and taken many fitness classes. Cardio boxing classes at Michael Macaris Kung-Fu Academy surpasses every fitness class I've ever taken. I have been taking classes here for a little over three years and at various fitness levels. The instructors have been able to challenge me at every fitness level whether it was restarting after having a baby or being at the top of my game. The instructors are always motivating and encouraging to every member of every class. Their ability to make each class different is amazing; no two classes are ever the same. I always look forward to each class!"


Valerie
"Like many people I had become bored with my workout routine and I wasn't getting the results that I wanted. Some friends of mine had taking the cardio kickboxing class before and I remembered what great shape they were in after and I decided it was time to make a change. Since starting I have already seen great results. I'm not only loosing weight but I also feel myself getting stronger. It's truly a great way to exercise the whole body while also learning ways to protect yourself. The instructors are awesome and each time I take a class it is different so I never get bored. The best part of it all is I have an absolute blast doing it! Thanks for everything!"


Courtney S.
"I have known Michael for over10 years now. I first attended his kick boxing classes when I was 20 years old. It was the best exercise routine I ever had, including everything I went through in the US military. Soon after I had my son Andrew. Being a single parent at the time, I became so wrapped up in parent life that I let myself go and was almost 200 lbs. I decided to get back in shape and joined his program again. Four months later I had my weight down to 125 lbs. It was great to be back in shape and feel good about myself."


Erin McCartin
"After years of trying to lose weight it was at Michael Macaris Academy that I finally lost 48 lbs. and significantly improved my overall health and well being."


Denise Roberts
Get Started Today! Find out more by calling us at (978) 667-9660 or emailing.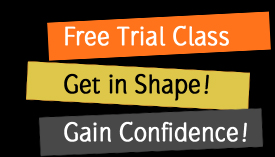 I'm So Confident that My Programs Work, I'll Even Offer You a 30 Day Money Back Guarantee, Just Ask.