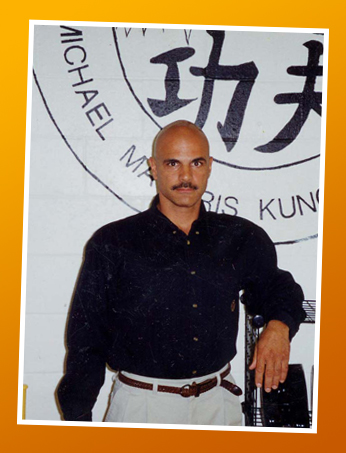 Welcome
The Michael Macaris Kung-Fu Academy was founded in 1984 by Michael Macaris. For nearly 30 years we've been teaching high quality martial arts to men women and children at the same location in Billerica.
We are dedicated and committed to providing a positive learning environment from which individuals of all ages can benefit. We are attentive to students' needs and make sure that all students receive the attention they deserve. Students will develop many skills and feel a sense of accomplishment. This in turn builds self-confidence which is so important, especially for children. Self-confidence is one of the basic building blocks we all need in order to reach higher levels of accomplishment.
We promote a healthy lifestyle including the teaching of proper nutrition and the unhealthful effects of drugs, alcohol and tobacco.
Our philosophy is to be courteous and respectful to everyone that enters our facility. In our children's program we strongly emphasize values such as discipline, respect and moral character. All our classes provide a great workout. Our adult programs are high energy, supportive and non-intimidating.
People choose to train at the Michael Macaris Kung-Fu Academy because we've developed a great reputation for providing excellent service to all our students over the past 28 years. We strive to deliver a positive experience to all students at all times. We believe our programs should be serious but also fun. We want our students to feel comfortable in class while we provide them with this life enhancing experience.
Michael Macaris Kung Fu Est. 1984